The Cambodia Rural School Project
The Yokkaichi School
---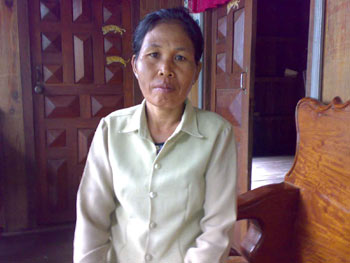 Mrs. Chum Rany is a 49-year-old villager living near The Yokkaichi School.
"I have 7 children and one of my daughters is studying at this school. I am a farmer and also a deputy village chief," she said
"If I am able I will support my daughter's study until she finishes university," Mrs. Chum Rany said.