The Cambodia Rural School Project
The Rainbow School
---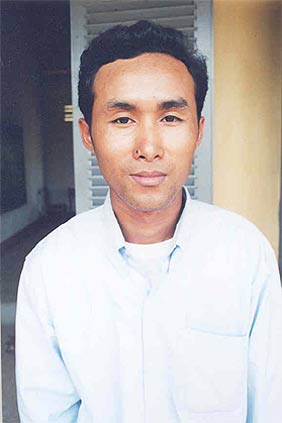 Mr. Nak Bun Thoeun is the director of the Rainbow School.
Nak Bun Thoeun is the school director. He has worked as a school director for three years. Last December, he was sent to work at this school.
Mr. Thoeun is originally from Kampot province, a western province where education is better than in the far North-Eastern province of Ratanakiri. He graduated from the teacher school in Stung Treng province. After school he was volunteered to teacher primary school children in the remote and poor province of Ratanakiri, because he wanted to teach where he was most needed.
"I meet some difficulty in encouraging children to go to school, " he says. "I hope that the parents in these village will gradually come to understand the importance of education. It is difficult to get children to appreciate something their parent don't understand."