The Aalborg School
The Cambodia Rural School Project
The Aalborg School

---
Opening Ceremony

The dedication ceremony of The Aalborg School donated by Martin Nielsen is held on October 21, 2008. Photo: Martin Nielsen and his wife, wearing a black shirt, sit behind the microphone at the platform and their children on the right side sit next to them.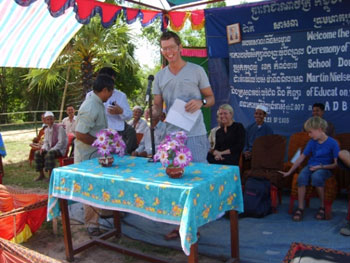 School donor Martin Nielsen delivers a speech during the opening ceremony of a 5-room school building he funded.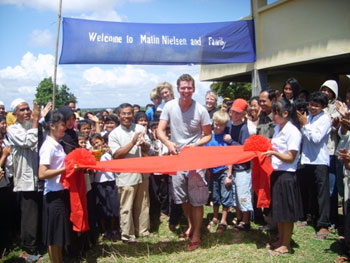 Martin Nielsen cuts red ribbon to inaugurate the new building while the crowd looks on.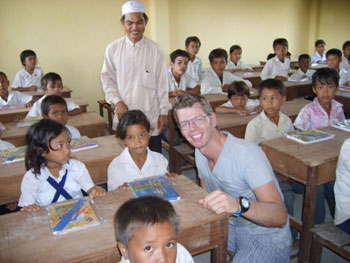 Martin Nielsen poses for a photo with students in the class room after he handed out school supplies to them.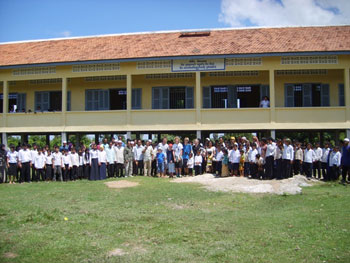 After the ceremony the family poses for a souvenir photo with teachers and students in front of the new school building. The sign in Khmer reads: "Donated by Martin Nielsen and The Ministry of Education Youth and Sports and Asian Development Bank, 2007".