The Engelstoft Family School
The Cambodia Rural School Project
The Engelstoft Family and Friends

School

---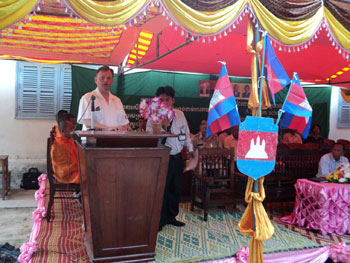 School donor Mads Engelstoft delivers a speech to the students, teachers and villagers during the school's opening ceremony on March 9, 2011.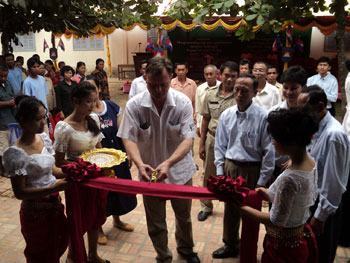 Mads Engelstoft cuts the ribbon to inaugurate the new school.

Mads Engelstoft distributes packages of school supplies to the students.

Mads Engelstoft poses for a souvenir picture with the students and teachers.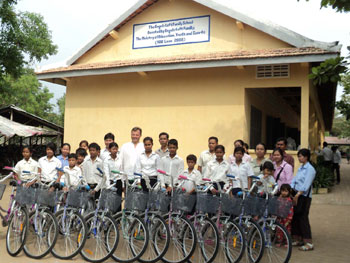 Mads Engelstoft hands over 12 bicycles to students to help them travel to school every day, as their homes are located quite far away.