The Cambodia Rural School Project
The Graphis School

---
Opening Ceremony

The 14-member delegation walks to the waiting crowd gathered for the ceremony. In the front row, the third from left to right Mr. Hiroaki Ishimatsu, a member of GRAPHIS; Mr. Kota Hada, Chairman, GRAPHIS international medical support group.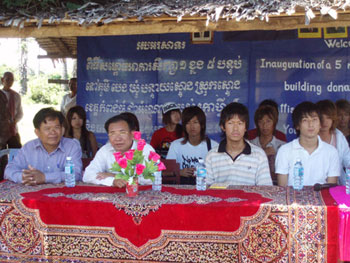 The donors and dignitaries sit on the platform during the ceremony. From left to right: Krouch Someth, deputy chief of education of Kampong Thom province; Mr. Seang Bunsoa, chief of education of Staung district; Mr. Hiroaki Ishimatsu and Mr. Kota Hada.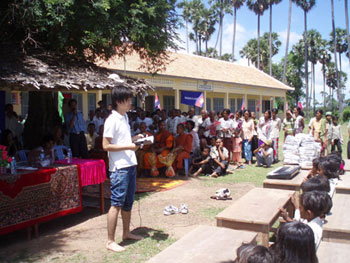 GRAPHIS International medical support group Chairman Mr. Kota Hada gives a speech at the opening ceremony held on 17 August, 2006.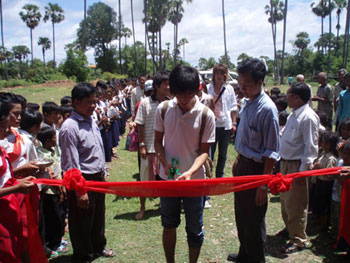 Kota Hada cuts the red ribbon to inaugurate the new school building that his group funded.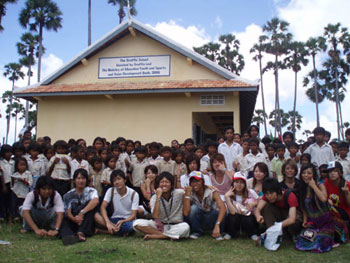 All members of GRAPHIS international medical support group pose for a souvenir photograph with children at the GRAPHIS School.