The Green Family School 2
The Cambodia Rural School Project
The Green Family School 2

---
Opening Ceremony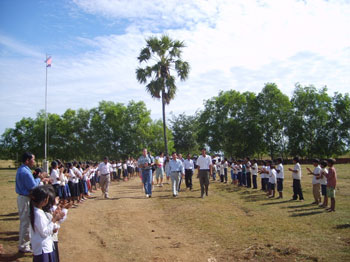 School donor Michael Green and his family are escorted by the local authorities and receive a warm welcome from the students and the teachers as they walk to platform of the opening ceremony held on December 29, 2008.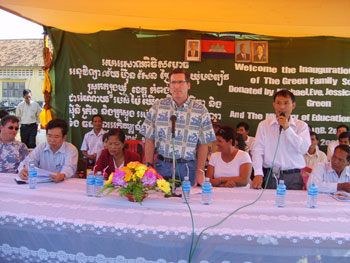 Michael Green delivers a speech to students, teachers and villagers during the opening ceremony of a 5-room school building he funded.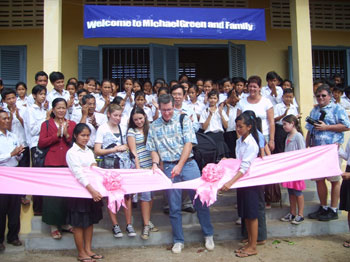 Michael Green cuts the red ribbon to inaugurate the new building while the crowd looks on.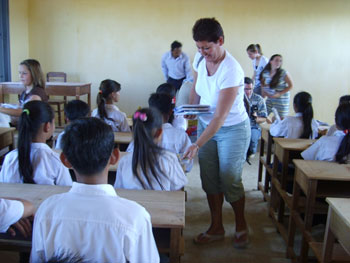 After the official opening ceremony, the Greens distribute school supplies they have bought for students.

The Green family and friend pose for a souvenir photo with students and teachers in front of the new school building.