| | |
| --- | --- |
| Number of School: | 556 |
| Name of School: | The Karl Mendel School 2 |
| Name of Donor: | The Rowe Family |
| Location of School | |
| Province: |  Kampong Cham |
| District: |  Batheay |
| Commune: |  Chheung Prey |
| Village: |  Trayong Pong |
Opening Ceremony…
The Opening Ceremony of a 5-room building of the Karl Mendel School 2
held on June 26th, 2019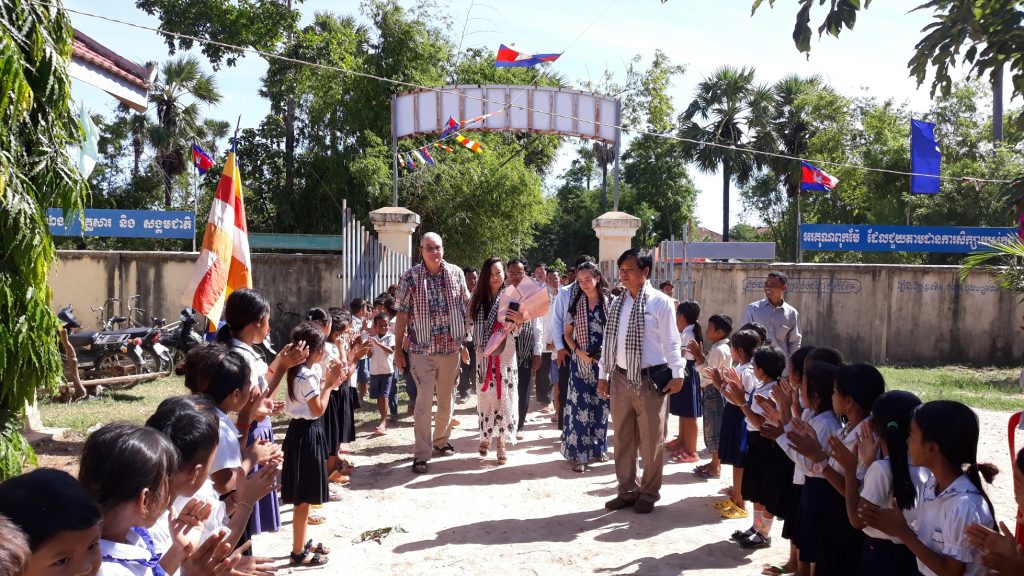 The school donors, Mr. Philip Rowe, and family are walking through a line up welcome students toward the stage.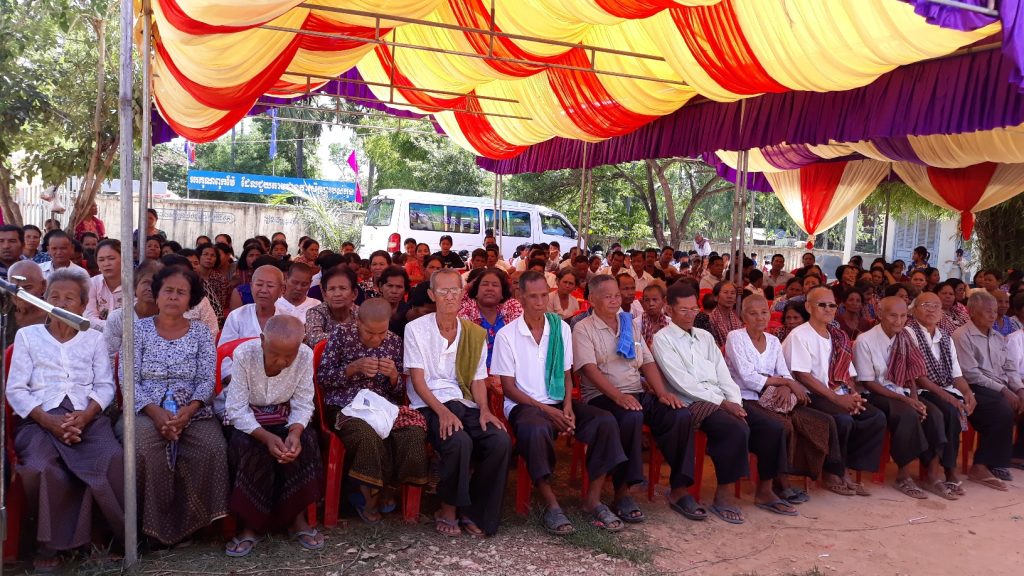 The parents, students and the communities people come to join the Opening Ceremony of a 5-room school building and they are paying attention to listen to Mr. Rowe's speech.
Mr. Rowe and his family received a Letter of Thanks from the government officials.
Miss Elissa Rowe cuts the red ribbon to the official opening of the new school building for the students.
The School children posed for a souvenir photo with Mr. Rowe's family on the side of the new school building.