The Cambodia Rural School Project
The Mr. and Mrs. Sak Nhep School
---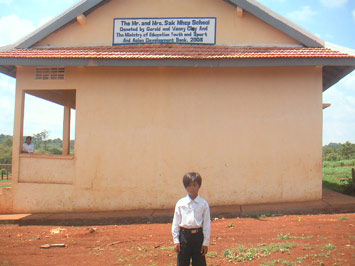 Seng Keo is a Toum Poun ethnic minority.
He is a 13-year-old, 3rd grade student. He is one of the students attending the computer and English classes. His house is near to the school. He walks to school everyday.
His parents are farmers. He has one sister and four brothers. Two brothers are married.
"When I grow up I want to be teacher because I like this job very much."
"I like the vegetable garden. I get involved in the garden activities by taking turns to water the vegetables. From this garden, I can learn agricultural expertise and something else."