The Passport School
The Cambodia Rural School Project
The Bradley Peterson Memorial

Primary School

---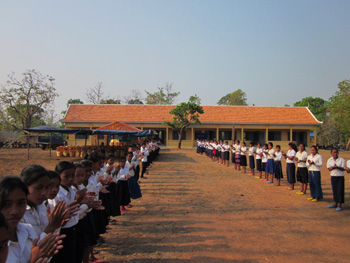 Students of the Passport School line up to welcome the school's
donors in front of the school building.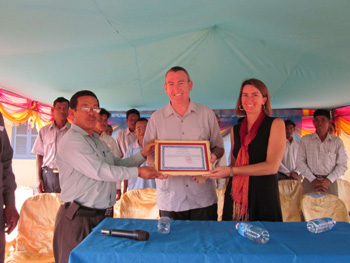 Mr. and Mrs. Duffy, who raised funds for the new school, receive a letter of gratitude from the Ministry of Education for building a school in Cambodia.

The local villagers, students and teachers sit under the tents and listen to Michelle Duffy's speech during the school's opening ceremony on March 14, 2011.

Michelle Duffy cuts the ribbon to inaugurate of the new school building.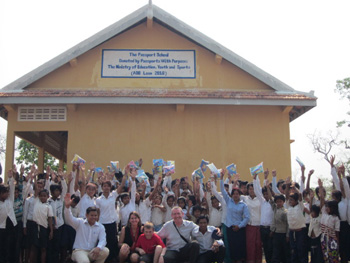 Michelle Duffy and her family pose for a souvenir picture with the
students next to their new school.