The Phnom Dei KEC School
The Cambodia Rural School Project
The Phnom Dei KEC School
---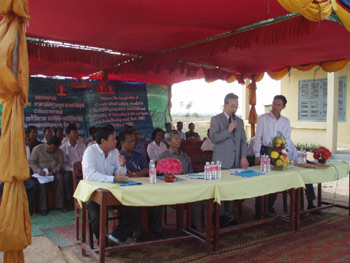 On the ceremony platform, Mr. Hideki Akazawa, the school donor, delivers a speech to the students sitting in front of dignitaries. Mr. Hideki concluded his speech with the words: "You better live your best and act your best and think your best today, for today is the sure preparation for tomorrow and all the other tomorrows that follow".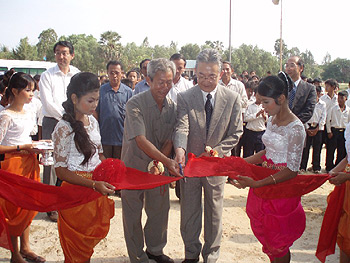 Mr. Hideki Akazawa and Meng Hornly, Deputy Governor of Ang Snuol district cut the red ribbon together to inaugurate the school building, on 26 March, 2008.

The Phnom Dei KEC School's students sit and listen to the donor's speech.

Mr. Hideki Akazawa, KEC vice president watches the students learning on their new computers.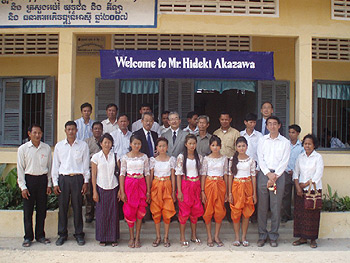 The school donors pose for a souvenir picture with dignitaries, teachers and some students in Khmer traditional dress.