The Cambodia Rural School Project
The Dicheycol School
---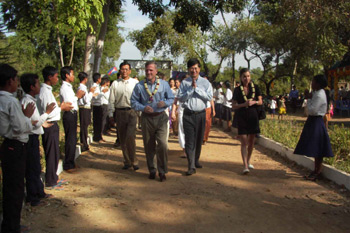 The school donor's family walks to the platform at the school's opening ceremony held on Friday December 21st, 2007. Photo: In the first row from right to left: school donor's wife Mrs. Mary Anne Citrino; Deputy Chief of the provincial Department of Education of Kampong Speu Mr. Leang Chanthy ; and the School Donor Mr. Wake Smith.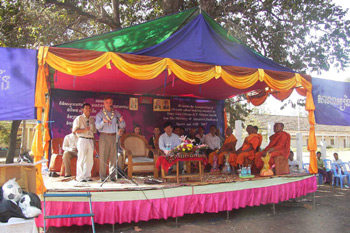 School donor Mr. Wake Smith, wearing a chain of flowers which was given to him by villagers to honor him for building a school for the villagers' children, gives a speech, while his children and wife sit on the platform.

The school donor was given a letter of thanks for his contribution in building a school for Cambodian children.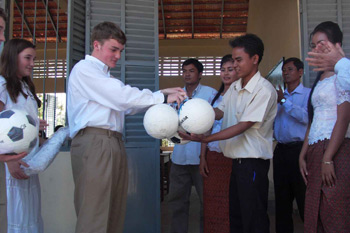 The school donor's first son Dillon Smith gives volleyballs to the school director for the children to play with during break time.

The school donor's daughter Cheyenne Smith gives a volleyball net to the school director, while the donor's youngest son Colter Smith is going to hand over the soccer balls.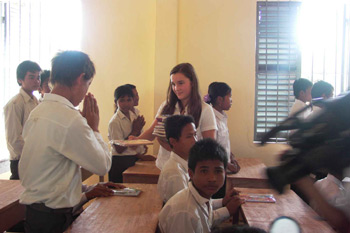 Cheyenne Smith gives school supplies to the school children.