The Cambodia Rural School Project
The Monique Brousseau School
---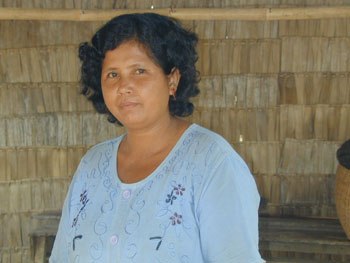 Mrs. Sem Yan is a 38-year-old farmer with two children attending the new school.
Mrs. Sem Yan is a 38-years old farmer in the school village. She has five children; two of them are learning in The Monique Brousseau School.
"I am a farmer and besides doing cultivation I sell sweets or desert made from different kinds of beans …soy bean, green bean … to the children in the school and my husband makes furniture from wood for income to support our daily life," she said.
"My husband and I do everything and try our best to support our children to finish their study or go to higher education as much as we can," she said.