The Sunshine School
| | |
| --- | --- |
| Number of School: | 558 |
| Name of School: | The Sunshine School |
| Name of Donor: | The Azima Family |
| Location of School | |
| Province: |  Kandal |
| District: |  Khsach Kandal |
| Commune: |  Prek Ampil |
| Village: |  Prek Krabao |
The opening ceremony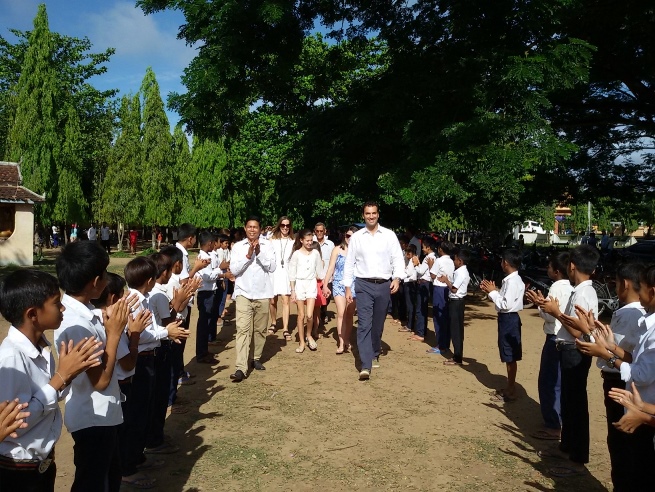 The Sunshine School's children line up both sides of the road and give a clap to welcome Azima family as they walk to the Opening Ceremony's platform.

Farhood Azima, the school donor, took a floor and gave a speech to the children, teachers, villagers and local authorities on the opening ceremony of a new five-room building held on June 17, 2016.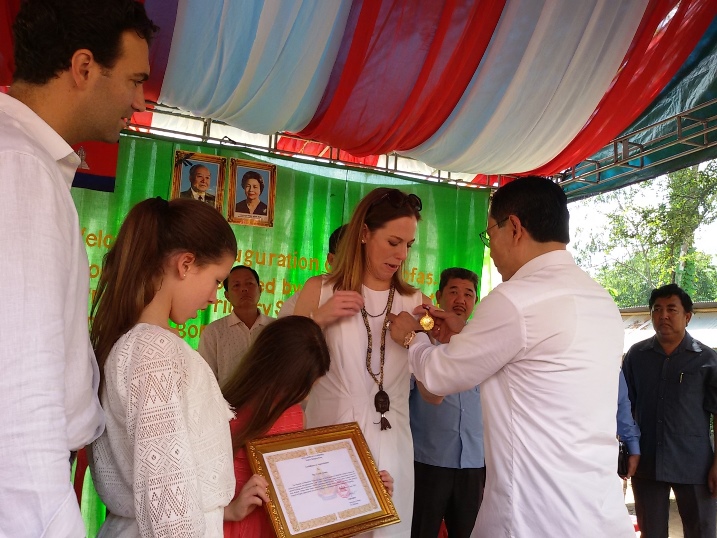 At the ceremony, the donor wife Mrs. Cyndi Azima receives a golden medal and a letter of gratitude from the Royal Government of the Kingdom of Cambodia for building a school for the Cambodian children. Photo: Mrs. Azima was pinned a golden medal on her shirt.

Mrs. Azima cuts a red ribbon, inaugurating the new school building that her family funded.

The School's children pose for a souvenir photo with Azima family in front of the school building.