The Cambodia Rural School Project
The Alvah and Betsy Dearth School
---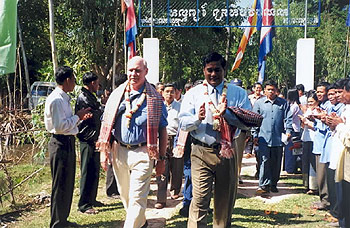 Prey Veng Province Deputy Governor H. E. Chem Sakhan accompanies school donor, Mr. Roger Dearth to the school opening ceremony held on 29th November 2004. From left to right: Mr. Roger Dearth wearing scarf and bouquet of flowers around his neck and H.E. Chem Sakhan holding a scarf in his left arm.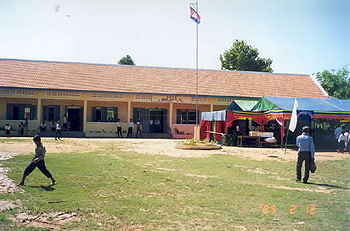 Hundreds of people gather under the tent waiting for the donor to kick off the opening ceremony.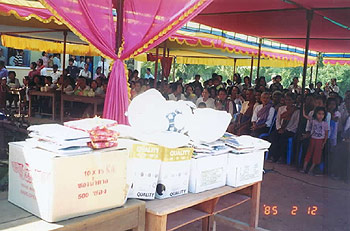 Boxes of school supplies and sports equipment which the donor bought for the school children are laid out on tables.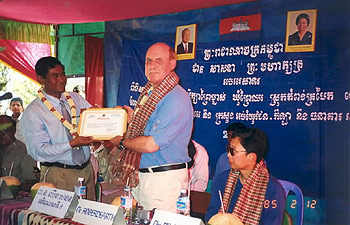 After his speech, the Deputy Governor gives a letter of thanks for building the school for Cambodian children. Photo: H.E. Chem Sakhan hands over the letter to Mr. Roger Dearth as his wife, Milagros, looks on.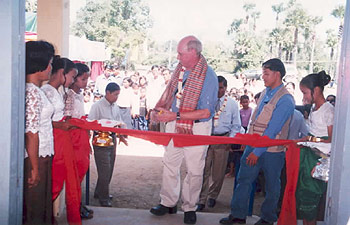 Mr. Roger Dearth holds a pair of scissors to cut the ribbon to inaugurate the new school building.
Mrs. Milagros cuts the last part of the red ribbon.

Before leaving for Phnom Penh the donors pose for souvenir pictures with school teachers, villagers and local authorities.