The Anne M. Resnik School
The Cambodia Rural School Project
The Anne M. Resnik School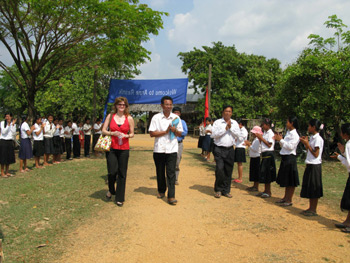 The school donor Ms. Anne Resnik, wearing a red-color shirt, walks to the platform at the school's opening ceremony held on Friday April 4, 2008 while the local authorities escort her.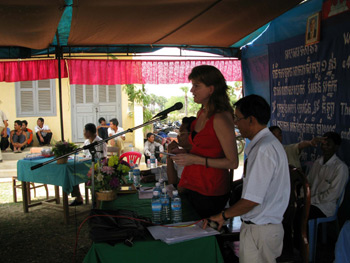 School donor Ms. Anne Resnik takes the floor and gives a wonderful speech to villagers, teachers and students at her school.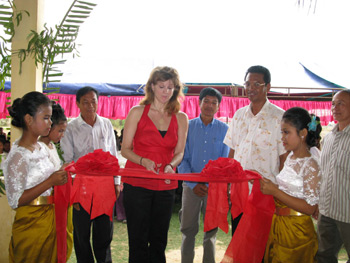 Ms. Anne Resnik cuts the red ribbon to inaugurate the school building she has funded.

Ms. Anne Resnik receives a letter of thanks for her contribution in building a school for Cambodian children.

The school donor distributes a packet of school stationery containing pencil, pen, eraser and a couple of notebooks, to each child at the opening
ceremony.