The Beatrice & Ralph Lau School
The Cambodia Rural School Project
The Beatrice & Ralph Lau School

---
The students and their parents listen to the school donor, Karen Sullivan, who addresses the audience during the opening ceremony, held on December 22, 2009.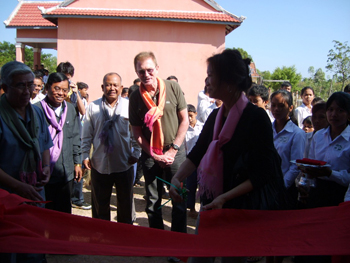 Mrs. Sullivan cuts the ribbon to inaugurate the Beatrice & Ralph Lau School in Kampong Thom province.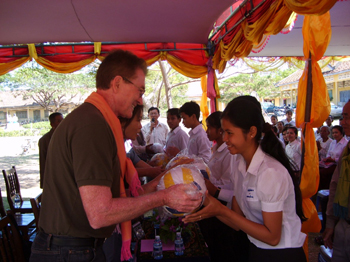 School donor Paul Sullivan distributes sports equipment to the students to be used in the school.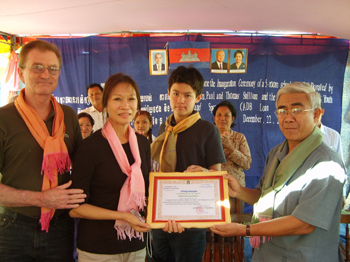 The Sullivan Family, who donated the school, Karen, Paul and Thomas Sullivan, accept a letter of gratitude from the Ministry of Education for building a school for Cambodian students.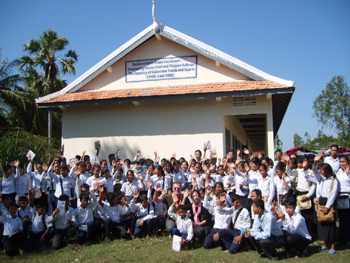 The donors pose for a picture with students and teachers in front of the new school building.