The Cambodia Rural School Project
The David Hughes School
---

On the ceremony platform from left to right Mr. Boeun Mony, Chief of Tbeng commune, David Hughes, the school's donor, Mr. Keo Horn Deputy Chief of Kankal Province of Department of Education. Mr. Chhuon Somoun, Chief of Kandal Stung District Education Office.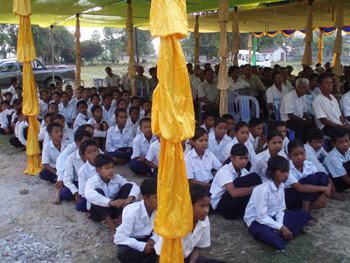 The students and villagers seated in front of the platform during the opening ceremony held on 24 December, 2007.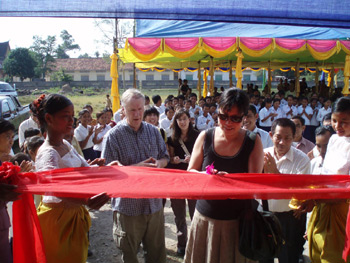 Mrs. Cathy Hughes, the school's donor cuts a red ribbon to inaugurate the school building on 24 December, 2007 with her family standing on the back.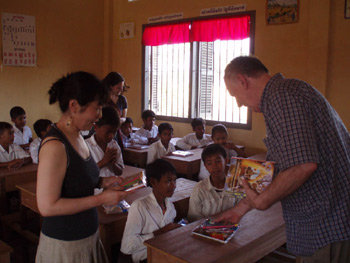 Mr. David Hughes and his wife distribute a package of school supplies to each student in the new class-room.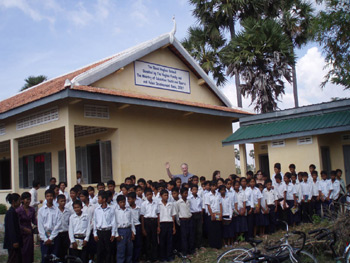 The school's donors, students, teachers and villagers pose for a souvenir photograph under the new school signboard on 24 December, 2007.