The Jaimie Sheth and Chi Tran School
The Cambodia Rural School Project
The Jaimie Sheth and Chi Tran

School

---
School donors, Jaimie Sheth, delivers a speech to the students, teachers and villagers during the opening ceremony on December 3, 2010.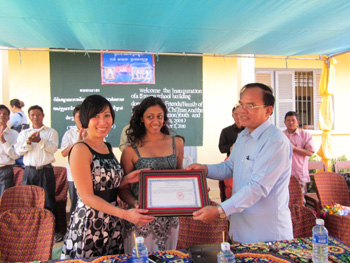 School donors, Chi Tran and Jaimie Sheth, receive a letter of gratitude from the Ministry of Education for building a school in Cambodia.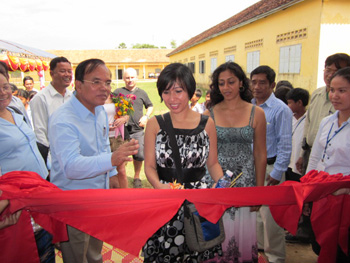 Chi Tran cuts the ribbon.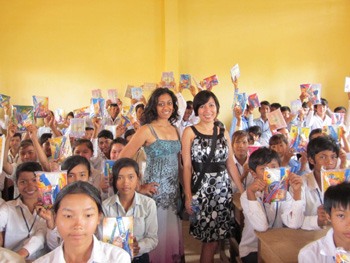 Jaime Sheth and Chi Tran hand out gifts of school supplies to each of the students in their new classroom.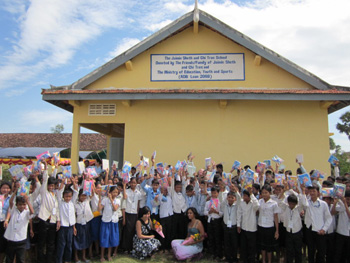 Chi Tran and Jaimie Sheth stand with the students next to their new school.