The Cambodia Rural School Project
The O Mreah School

---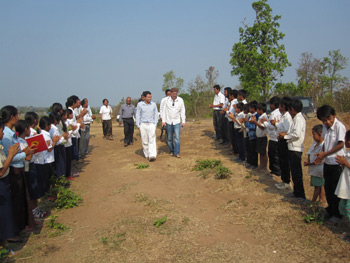 School donors Todd Alexander (right) and Justin Lavigne walk to the platform of the school opening ceremony held in March 2010, while the school students line up on both sides of road to welcome them. 

Mr. Alexander addresses the students, teachers and villagers during the opening ceremony. .

Mr. Alexander and Mr. Lavigne receive a letter of gratitude from the Ministry of Education for their support for improving the Cambodian education system.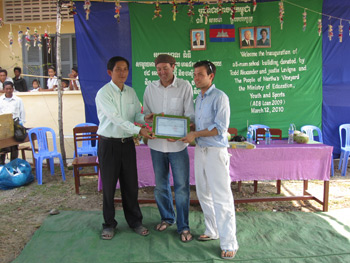 A traditional dance of the local ethnic minority people was performed by a group of students to welcome the school donors.

The school donors pose for a souvenir photo with students, teachers and the local officials in front of the new school.