The Wendy Stedman Banbury School
The Cambodia Rural School Project
The Wendy Stedman Banbury School

---

The school donors Wendy Stedman Banbury and her sister Pamela Farkas  walk to the platform at the school's opening ceremony held on Wednesday March 19, 2008, while the school children lines up on both sides of the path and applaud.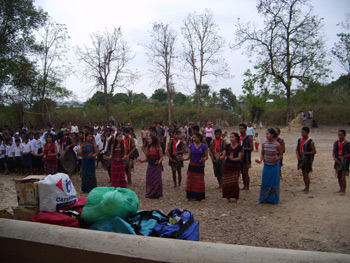 Traditional music and dancing is being performed by the Tompuon tribal people in whose village the new school is built, to welcome the school donors.

Wendy Stedman Banbury, whose school is named after her, takes the floor and gives a speech at the school's ceremony.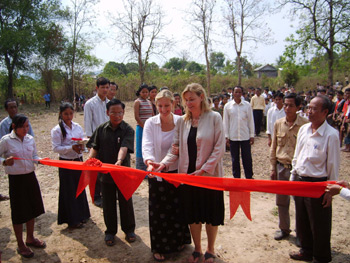 The school donors join hands to cut the red ribbon to officially inaugurate the new school building they funded.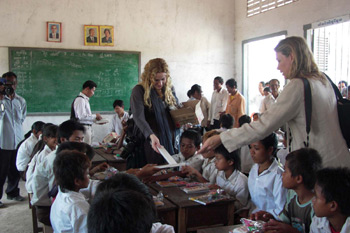 Ms. Arielle Farkas, in the center of the picture, hands a package of school supplies to children while her mother Pamela Farkas helps her in the gift distribution.